It looks like Honda's baby roadster and successor to the Beat, the S660, is almost ready for sale according to these photos, which were shot at a Japanese port awaiting delivery to various dealers across the country.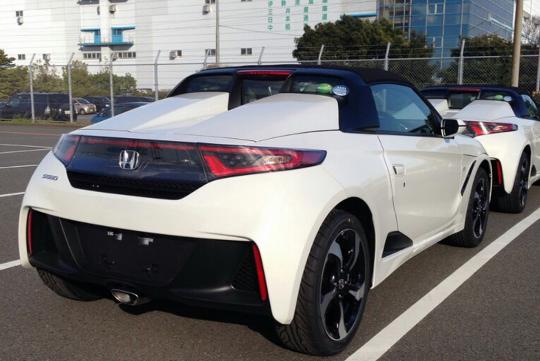 Looking pretty close to the concept car shown in 2013, the S660 seemed to have kept to the concept's futuristic edgy look with only a few changes to the design such as front and rear lights and a slightly toned down interior.
The car is expected to be running a 0.66-litre three-cylinder turbo that will output less than 64bhp, keeping in line with the Japanese's Kei-car rules. Situated behind the driver's seat, the engine will be paired with either a six-speed manual as seen in the photo or CVT (Continuous Variable Transmission).
honda

,

beat

,

s660

,

jdm

and 2 more...
Viewed: 4,020 times