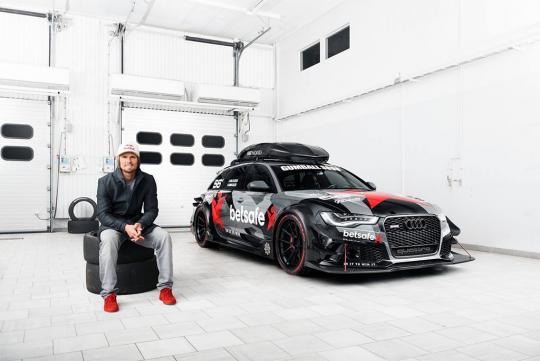 Jon Olsson, famous Swedish free skiing legend, and former Koenigsegg chief engineer Leif Tufvesson who loved the wide-body style of the DTM cars, got together to create this crazy Audi RS6 DTM
.
Why 'DTM' a RS6 then? Because Jon needed the space for his skis and besides the RS6 has plenty of power and all-wheel drive. Pretty much a no-brainer choice.
On the topic of power, the car has 950bhp, courtesy of a pair

 of 18 karat gold anodized TTE9XX turbochargers. I am guessing the original output of 570bhp might be too little for him? 
Anyway, 

Jon will be driving this car for Team Betsafe in the Gumball 3000

 Rally, which starts in Stockholm on May 23rd and ends in Las Vegas.
audi

,

rs6

,

dtm

,

jon

,

olsson

and 2 more...
Viewed: 1,204 times