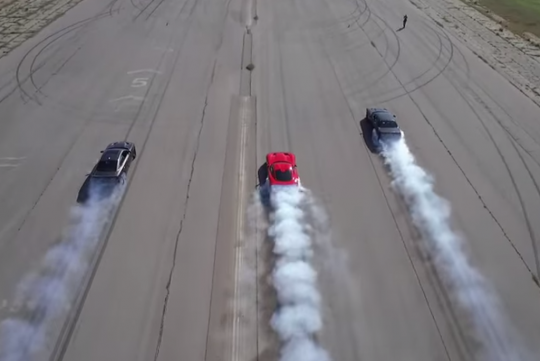 After being sponsored by Dodge, the guys from Motor Trend's Roadkill program reckons they should do some justice to three of its maddest cars, the 

707bhp Dodge Challenger SRT Hellcat and Charger SRT Hellcat, plus a 645bhp  Dodge Viper GT. And to these guys, 'justice' basically means thrashing the crap out of these cars. They even brought these cars offroad. Yes, offroad! Totally irresponsible and crazy but boy we had a good laugh.
Watch the video and see for yourself which of these high-powered cars took to the thrashing the best.
dodge

,

hellcat

,

viper

,

charger

and 3 more...
Viewed: 852 times