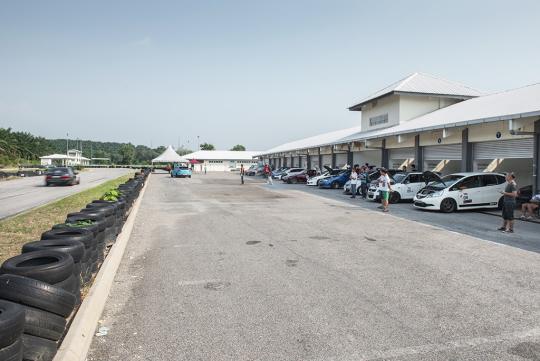 For those of you who are into motorsports on a grassroots level, DriveRite recently held its Tarmac Rally-X ('Anti-clockwise Mastery') event in Malacca a month ago.
 
Basically a fun and non-competitive track day for the less experienced drivers, the Tarmac Rally-X series is held over the course of the year and three out of the four rounds have since past. Always held at the Malacca International Motorsports Circuit (MIMC), the previous round's track format was in the anti-clockwise direction of the track.
 
Why is it called Tarmac Rally-X? Because at the end of the day, participants who will be grouped into respective classes in accordance to their car's engine size, will race against the clock WRC-style and set their own personal best timing. Top three times of each class will get a little trophy as a souvenir.
 
Anyway, here's some photo highlights of what happened there. Hope you guys like the photos!
 
Participants putting on decals provided by the organisers while others remove everything they can to shed weight from the car. 
Time for some track time. The slower 1.6-litre and below class cars went out first. 
Then the faster cars started their runs as the practice sessions for the slower class ended. 
A Evolution X cornering hard with one wheel off the ground... 
and so did this WRX! 
An over-enthusiastic RX-8 overcooked the turn with a lovely slide... 
So did this pretty Civic hatchback. 
Hondas were well represented that day... 
unlike the lone BMW here which sounded good with its straight-six engine. 
Another straight-six engined car that sounded awesome was this mint-looking R32 Skyline GT-R.  
Amazingly, more than five SUVs turned up for the event and therefore a class was created for them only.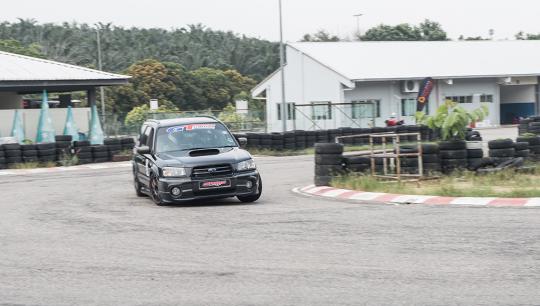 For those who have not been there, the MIMC is actually a pretty tight circuit which in turn suits smaller and less powerful cars more. With that in mind, I entered my humble little ride as a last hurrah before it reaches the end of its 10-year COE lifespan.
 
Yes, the little Hyundai Getz was nowhere near the fastest in its 1.6-litre natural-aspirated class mostly due to my poor driving skills but I had a bucket load of fun trying to better my timing on every run. For those who are curious, I was almost five seconds away from the fastest, a Suzuki Swift Sport!   
 
Interested in joining? The last round will be on 25th of October 2015. Click here to get news on when registration starts!
melaka

,

grassroots

,

motorsports

and 7 more...
Viewed: 14,745 times