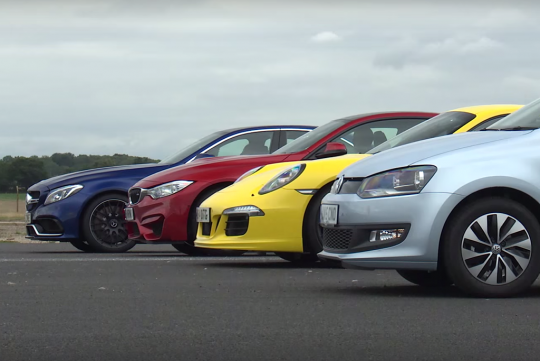 Are Launch Control systems useful in real life? Auto Express intends to show us how much time you will lose trying to set up the launch control...  
Using a BMW M4, a Mercedes-AMG C63 S, a Porsche 911 Carrera 4 GTS and a very humble little Volkswagen Polo BlueMotion (which does not have any launch control system) as the candidates to prove their point, we have a video from them showing how laborious it is to go through the steps in each car to engage Launch Control.  
So who will win the drag race? Watch to find out!  
bmw

,

c63s

,

amg

,

mercedes

,

polo

and 2 more...
Viewed: 3,403 times