More than 30 MyCarForum (MCF) members and Jeep guests, together with their partners and family, gathered at the Jeep Alexandra showroom last Saturday to attend the eighth MCF Hangout with Jeep.  
Participants were excited to check out the range of Jeep cars, headlined by the Wrangler Altitude III. WIth guests ranging from adults to families with young kids, everyone was visibly eager to check out the Wranger Altitude III. In embodying the cars' 'Go Anywhere' spirit, participants were taken on a joy ride in two Wranglers, making their way around the Alexandra area and all the way up Mount Faber. 
In addition, there were attractive lucky draw prizes to be won as well, which included a GoPro Hero4 Session (sponsored by event partner Outdoor Sports Travel), and the grand prize of a weekend drive in any Jeep car of the winner's choice.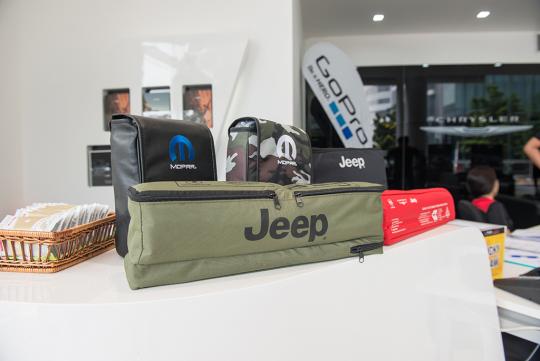 Getting a first look into the Limited Edition Wrangler Altitude III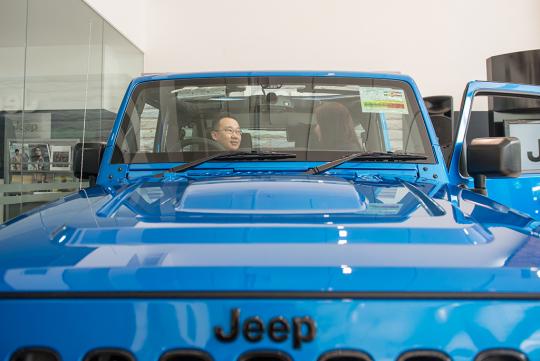 Darling, how? Can i buy this car? 
Jeep tattoos please! 
Mr. Tan Geok Leng, Sales Manager of Chrysler Jeep Automotive of Singapore, highlighting some of the Jeep's unique features 
Let's see, the boot will fit one bag, one full-sized kid standing up... 
Who's up for a remote controlled car challenge? 
The off road spirit isn't just restricted to the big Jeep cars! 
Look Daddy, I can drive! 
Go straight. Go straight!! STRAIGHT!!! 
It's time to experience the Wrangler joy ride. 
Embracing the open top experience 
Grand prize winner of a weekend with any Jeep of his choice! 
Group photoshoot at the conclusion of the event. 
Heading home with some souvenirs courtesy of Jeep! 
Click 
here
 for more photos of the event.
jeep

,

jeep altitude

,

mcf hangout

and 5 more...
Viewed: 16,957 times