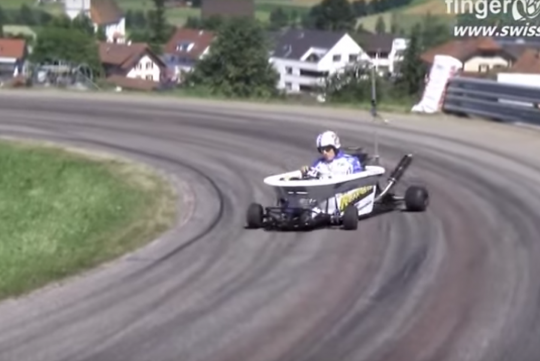 Built by Hannes Roth, the same guy who drove this vehicle up the hill in this video, this 'racing tub' is actually based on a go kart. Using

 most of what used to be an actual that tub you take baths in, he combined the bath tub with a go kart all by himself.
To make sure it has no shortage of power, a 118bhp four-cylinder motorbike engine was retrofitted onto the go kart. As you can see from the video, the engine is more than strong enough to kick the tail of the 'racing tub' out.
bathtub

,

bath

,

tub

,

hillclimb
Viewed: 1,884 times