Toyota's 86 is nearing its fourth year of its product life cycle and has been spotted testing with some revisions in Europe. Seems like a mid-life facelift is just round the corners, or is it another new variant that Toyota is testing out?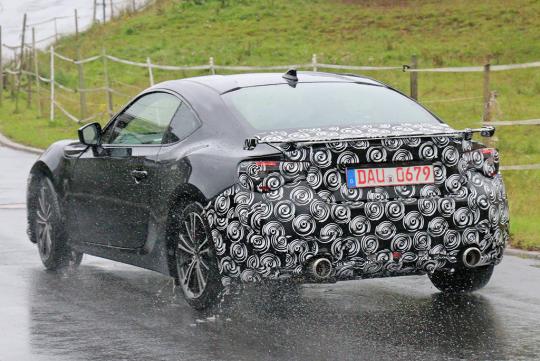 Not much is known as of now, but from the photos leaked out on the web, changes will be applied to the bumpers and both the front and rear lights. Another change from the exterior photos is the slightly larger wing.
Will the car receive any mechanical changes or power upgrades? Your guess is as good as ours because despite the many rumors that the 86 and its Subaru BRZ twin will get more power, none of them ever came true...
Viewed: 2,866 times