Yokohama says that adding small 'spoilers' on the tyre sidewall has great benefits, similar to how rim design can affect airflow around the car.
With the help of a team from Institute of Fluid Science at Tohoku University, Yokohama claims that these fins will help reduce drag and increase efficiency. Shots of the simulation have been shown and using a supercomputer, they managed to determine that the placement is vital if these fins are to do their job.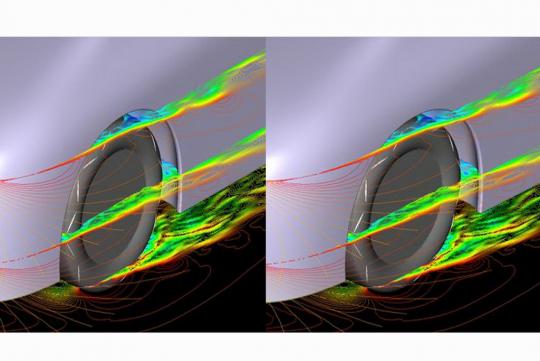 Not much else has been revealed for now but the company will be showing the tyres at the end of the month at the 44th edition of the Tokyo Motor Show.
Viewed: 1,529 times