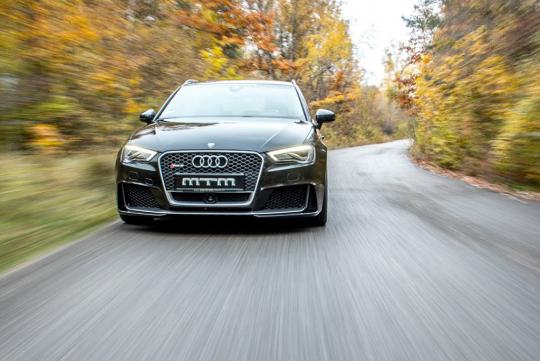 Audi's latest RS3 has landed on our shores, and for owners who find it too tame, MTM, one of the largest tuners for Audi, can help. For those who don't know, the RS3 is already one of the fastest hot hatch in the world with 362bhp developed from its

five-cylinder turbocharged 2.5-litre unit.




Even with that amount of power, MTM feels that there is a market for people who want more and is

now offering a software upgrade which allows the engine to output a staggering 429bhp. Torque produced now stands at 605Nm and the upgraded RS3 will now do the century sprint from a stop in 3.9 seconds, shaving 0.4 of a second off the stock car. 0-200km/h takes just 14.1 seconds.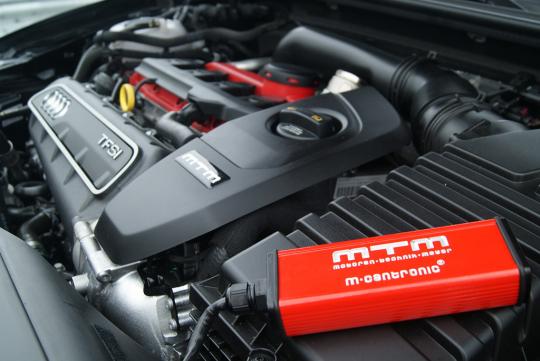 For those who want to rule on the highways up north, they will be happy to hear that the MTM-ed RS3 will top out at more than 300km/h. Hmmm... a hatchback that does 300km/h? And guess what, t
he company is currently working on even faster versions of the RS3, saying that a 500hp package is already undergoing shakedown trials. Now that's pretty mad!
audi

,

rs3

,

mtm
Viewed: 16,041 times