Launched in early 2006, the Mazda 6 MPS was the first MPS-badged car to arrive on our shores and with the success of its newly-revamped Mazda3 and 6 sedans then, hopes were high on the 6 MPS to deliver more thrills as Mazda tried to shed its boring image.
With most of its rivals in its class looking and feeling bland to drive, the 6 MPS caught my attention when it was launched. With the family car being a Mazda6 too, the urge to try and experience the difference between the MPS variant and the plain jane version was great. But as a student back then, i was obviously too poor to afford it. Besides, test drives were limited.
Fast forward to the present, I finally got myself a go in the 6 MPS with a help of a good friend and boy i was excited.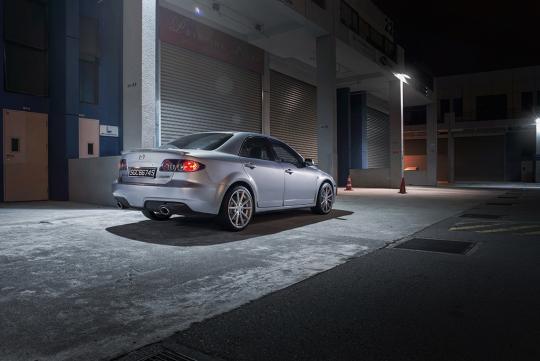 At nearly ten-years old, the car still looks as handsome and fresh as it was when it first came out. While some other publications might lament that it looks too tame for its own good, I think it suits the car. Not all Japanese all-wheel drive performance cars must have big spoilers and scoops in my opinion.
Anyway enough about the looks. This is a performance car and after all the years, I am glad to report that the car still feels brisk enough considering how hot hatches now have in excess of 300bhp. FYI, the car has 254bhp and 380Nm of torque from its 2.3-litre turbo four when new. Credits to the previous owners, this unit seems well-taken care of and the engine feels as strong as the figures suggest. Throttle response is surprisingly good but turbo lag is evident. The six-speed manual isn't the best manual box around. It feels too notchy and has too long a throw.
So does it turn well? It does to a large extend but when the going gets tough, body composure gets slightly too lose for my liking. Rolls quite fair bit too. As for the ride, it is surprisingly pliant and trips up north via their highways should leave you feeling fresh at the end of the journey. The steering is well-weighted and precise with decent amount of feel. Does it feel like it has all-wheel drive when you power out of the corners? Not really. At least not in the dry. But you know the system is working well when full throttle getaways are always clean and fuss-free.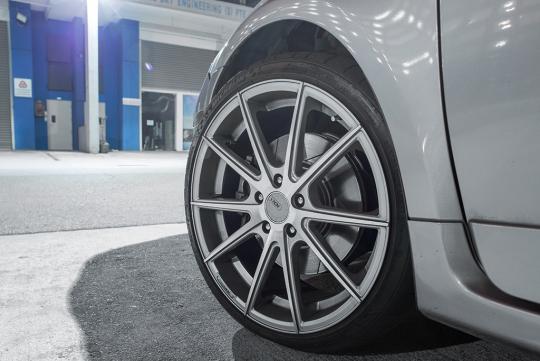 In the end, the Mazda 6 MPS wasn't the bruiser I was hoping it would be. While I wasn't disappointed with it, I somehow walked away thinking that the car could have been something more that could stir the soul. That said, with less than an estimated 30 units here on our roads, this car is a rare one. And I wouldn't mind having a good rare car.
mazda

,

mazda6

,

mps

,

mazda mps

and 1 more...
Viewed: 17,503 times