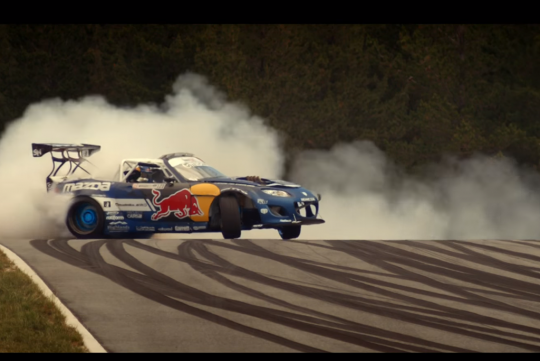 In the world of being professional drifter,

Red Bull athlete 'Mad Mike' Whiddett from New Zealand is easily one of the best guys around. And you can really see why we think so in his latest drift video. Entitled

'RADBUL', 'Mad Mike' gets behind the wheel of his

custom Mazda MX-5 and drifts the heck out of it

at the Highlands Motorsport Park in New Zealand
For those who are wondering, the MX-5 is heavily modified and reportedly, only the

headlights and taillights are similar to a normal MX-5. Using a

custom 2.6-liter rotary engine with two turbochargers, it delivers a whopping a thousand plus horses. Like a drift cars, it comes with a customary towering rear spoiler and widebody kit. Special steering components allow 'Mad Mike' to slide it at some crazy angles too.
Viewed: 1,562 times