Check out this crazy and weird-looking widebody kitted Nissan GT-R that is bound for the upcoming Tokyo Auto Salon 2016. Created by the tuner, Kuhl Racing, it looks miles away from the stock car.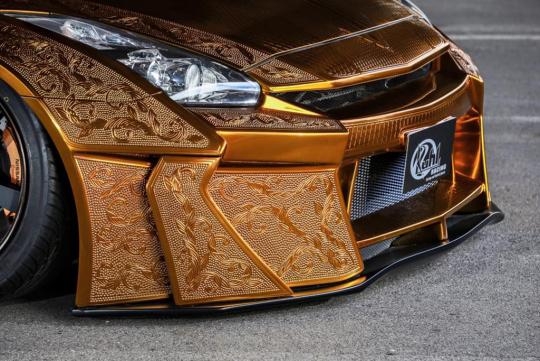 Like most widebody kit, the whole design appears to be completed using fibergrlass material with

artists drawing complex shapes across the entire body of the GT-R.
E
ngravers then carved out these designs into the custom body panels before the car is finished in gold chrome paintwork.
While we appreciate how unique it is and the amount of hours spent perfecting it, we can't say we love how looks... Hmmm.
Viewed: 2,462 times