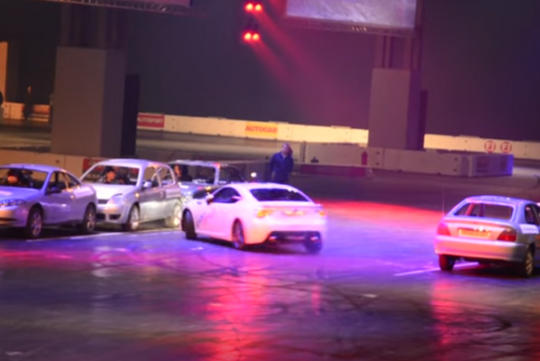 Stunt driver Alastair Moffat has set a new Guinness World Record for the tightest 360 degree spin in a Subaru BRZ in one continuous motion. Driving the Japanese coupe at around 48km/h, he spins the car in between two rows of cars which are just 2.25 metres apart.
The previous record was held at 2.5 metres and was done in a front-wheel drive car.
Nothing has been done to the BRZ other than plucking out a few of the fuses in the fuse box to disable the traction control and ABS systems.



Alastair is also the current record holder for a few other records including the "Tightest Reverse Parallel Park" and "Tightest Parallel Park"
Viewed: 2,170 times