The Suzuki Swift has just been blessed with some new updates after being in the market for nearly five years. Launched in 2011, we found the Swift to be one of the best in its class. With the introduction of other very good rivals like the Mazda2 and the Honda Jazz, Suzuki has given the Swift some well-deserved updates to stay on top of its game. So has it succeeded? Read on to find out...
Now known as the
new Swift SE (Special Edition), the facelifted Swift
retains most of its aesthetic qualities.
Other than some new colours on the body, the car also gets new 16-inch wheels and a new front grill feature.
New LED running lights feature, one of the must-have trends in new cars now.
Inside, less changes have been made. Boot space remains the same, which unfortunately is now slightly outclassed by the others.
Space for rear occupants is sufficient and comparable to other superminis.
Dashboard design remains fresh even though nothing has been updated.
Bluetooth handsfree system for phone is a new addition since the last time we drove the Swift.
As for the drive, the Swift is just as good to drive as before. The steering is just as sweet as I remember and only the Mazda2 can match it in terms of steering feel and weight.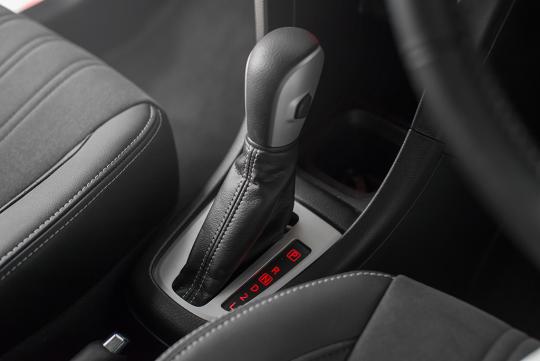 While some of its rivals have gone on to use a more advanced six-speed automatic transmission, the Swift SE makes do with only a four-speeder.
Thankfully, a peppy engine and a light kerbweight help mask the lack of ratios easily. 94bhp might not sound like much, but it is more than enough for local use. However, with some of its newer rivals having larger engines or turbocharging, it does feel a little left behind if all-out speed is what you are looking for.
Like most Suzukis, they are fun cars to drive and the Swift is no exception. It rides with a fine balance between comfort and control and with its low mass, it stops without any fuss too.
So, with everything said and done, the Swift can still keep up with most of its rivals in most aspects but it is no longer the clear choice of car in this class. With the Honda Jazz providing more space and the Ford Fiesta providing more driving fun, we might go for them instead.
Viewed: 2,492 times