First and foremost, I must apologise for the long overdue post on my end. Yes, I was actually at last year's JDM TT 3.0 in Kuala Lumpur but time wasn't on my side, so I never really had the opportunity to sort out what I shot at the event until recently.
For those who have no idea what event this is, it's basically a hangout ( TT meant "Tea drinking" in Malaysia i guess?) session/car meet for Japanese Domestic Market (JDM) cars. Organised by
Racenotrice.com
, this is the third installment of the meet since 2013 and an estimated 500 cars and 1,000 people turned up for the meet.
Anyway, enough of talking. Here's what turned up at the event...
The Toyota AE86 needs no introduction I believe. This one here looking mint.
It's a pity we don't get to see the Toyota Supra in Singapore anymore.
Large exhaust for the Supra is the norm.
Yes that's a Toyota engine in a Mazda RX-8. Owner was keen to show what he had as he was revving it once in a while.
Retro trucks are cool...
So are retro police cars...
How about a K20 swapped Honda EK Civic hatch?
The Supra was one of the best show car that turned up...
Veilside Mazda RX-7. Fast and Furious fans would love this.
Lovely Toyota Cressida.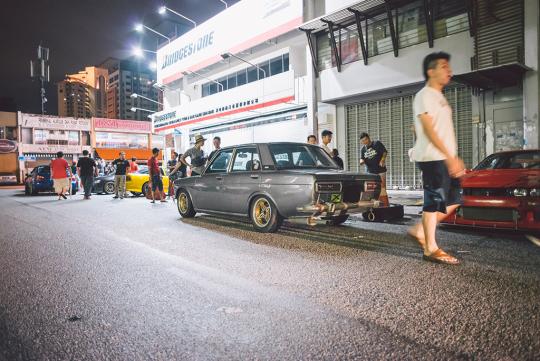 The Datsun 510, another retro JDM favourite.
Silvia S13 looking ready for time attack.
Mazda RX-7 again...
And another one.
And while it was pulling away, we spotted another one.
There are many Honda CR-Zs here in Malaysia. This was just one of the many that drove past.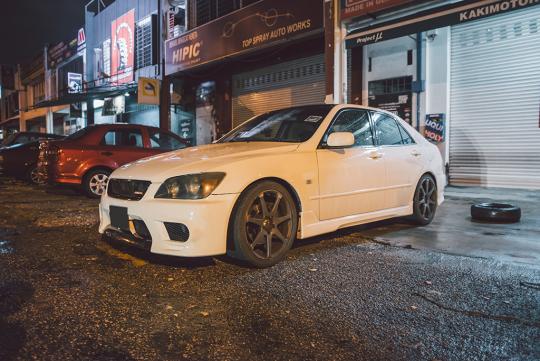 One of my personal favourites, the Toyota Altezza. Again, there seems to be quite a few of them here too.
As usual, the Honda Civics were well represented.
Those familiar with highway street racing in Osaka will like this dressed-up Kanjo-look EK sedan and the third generation Civic below.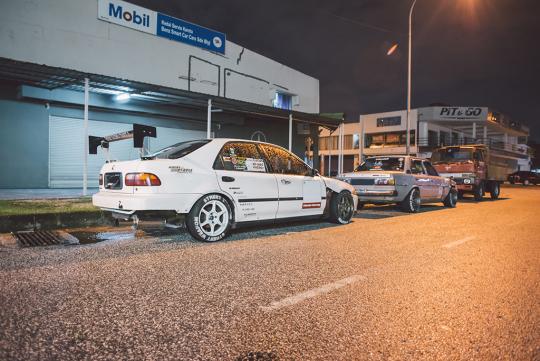 More Kanjo weapons here...
One of the few DC2 Integras that we spotted.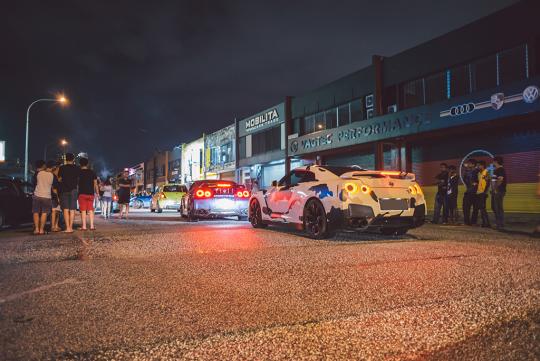 No JDM meet would be complete without some GT-Rs. Since they are quite common locally, I skipped taking photos of them.
Then to my astonishment, I chanced upon a big group of Mitsubishi Evolution 5 and 6 at the quieter end of the meet. While there are a couple of these mean rally heroes here in Malaysia, they are rarely seen on the roads. So seeing so many at one time took me by surprise!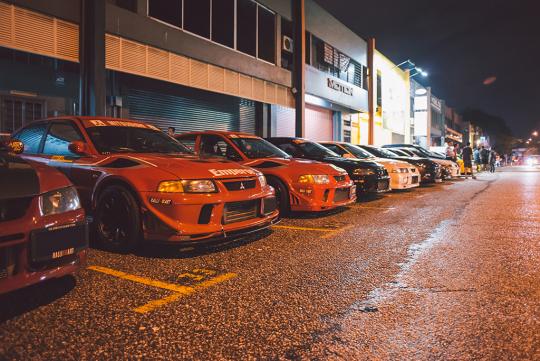 As this lone Subaru WRX crawled past... I realised there
might
just be a group of Subarus parked nearby...
True enough there was!
But before I had time to shoot, everyone started to leave as it was getting late.
Well, that sums up my little coverage of the JDM TT 3.0 meet. For those who wish to attend the next one, do hang out on the Malaysian car forums and you might get to know when the next one is!
jdm

,

malaysia

,

kuala lumpur

and 2 more...
Viewed: 17,375 times