Even among rare sports cars, some examples are simply more special than others because of their place in history, and for Lamborghini fans this 1999 Diablo SV might be something truly exceptional. Silverstone Auctions claims this is the final Diablo SV and arguably the last "true" Lambo before Volkswagen Group's complete takeover.
This Diablo SV left the factory on December 21, 1999, which made it the final Lamborghini of the 20th century. At that point, VW Group already had financial control over the Italian sportscar maker, but Silverstone Auctions claims the German company really asserted its power starting in 2000.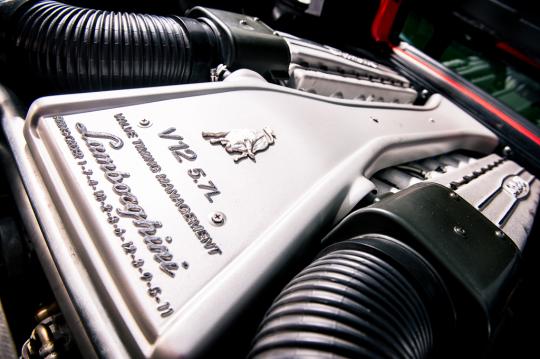 Whether you want to consider this the final "true" Lamborghini or not, it's still a fantastic looking sports car. This right-hand drive example has covered about 32,200 miles and underwent a chassis and suspension restoration in 2013. Silverstone Auctions believes this is the only Diablo to wear this three-coat Pearl Red/Orange exterior color, and the interior upholstery is a mix of black leather and Alcantara.
Silverstone Auctions will sell the Diablo at the Practical Classics Restoration and Classic Car Show in Birmingham, England, on March 6. The company expects the sportscar to sell for 150,000 to 170,000 pounds (S$305,000 to S$346,000). We're curious to see if the car's place in Lamborghini history has any effect on the sale price.
lamborghini

,

diablo

,

diablo sv

and 2 more...
Viewed: 9,466 times