Shortly after Toyota unveiled its latest 86 coupe, photos of its refreshed twin, the Subaru BRZ, has surfaced onto the web. Shared by the people on ft86club forum, the cars shown here could be

pre-production versions of the 2017 BRZ and as such, may not incorporate all the upgrades we'll see on the showroom models.
From what we can see, the refreshed BRZ gets new LED rear lights, new front headlights, a new front bumper and a new alloy wheel design. Inside,

an updated instrument panel and a new steering wheel feature. The new wheel gets larger paddle shifters too.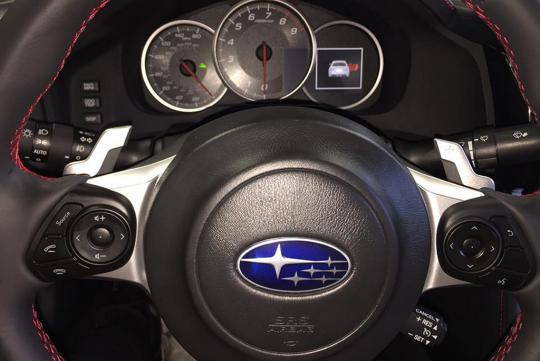 As of now, no official reveal date for the new BRZ has been known yet but we don't think it will take long for it to be officially launched.
Viewed: 3,813 times