As a "car guy"(or girl), nothing grinds your gears more than hearing a mispronounced car brand or model name. There may be some that even 'we' have been mispronouncing. Lets go through some of the more common mispronunciations we've been hearing.


Audi: It's aw-dee, not o-dee. Like the sound you make when it hurts: aw-dee.


Chevrolet: For a GM marque that's been around over a hundred years, you'd think there's no way people could still get Chevrolet wrong. Its shev-ro-ley.




Citroen: Citroen is French--so there must be some letters that don't sound the way they usually do or aren't said entirely. But as far as French words go, this one's actually simple: SEET-tro-en. You can make the 'r' nasal, if you wish.


Hyundai: We usually say it as Hyoon-dai, or Americans usually say it as Hon-dey. Well, talktomeinkorean on YouTube sort of gives the 'h' a millisecond life of its own: hh-yonn-de.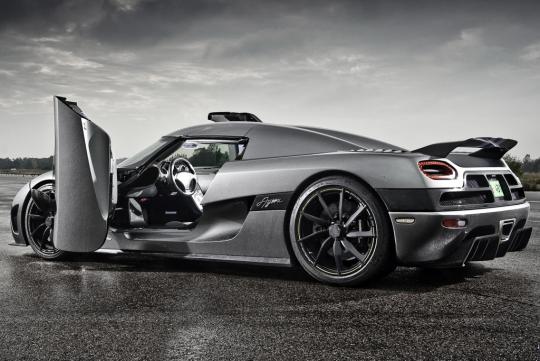 Koenigsegg: If you don't already know, this brand made its way to Singapore just a few years back, we heard theres only 1 of these on our roads, some of you might be lucky enough to have seen it in person. Elsewhere in the world, the accepted pronunciation is kou-nig-zegg. The 'z' should sound like something between an 'S' and a 'Z'.


Mercedes-Benz: Ahh this one we've heard a lot of. Most of us have heard multiple versions of this make, like "Mer-Si-Dis" or "Mer-Si-Di" or even "Mesidis". The 'more accepted' pronunciation is "Mer-say-deez- Benz". The Germans however, have slightly different way of pronouncing, stiffen up the 'r' a bit and say mur-SEE-dus bents, the 'u' in both cases like the one in "dust."


Pagani Huayra: The brand's name is straightforward enough; that of its current offering, not so much. The Huayra was named after "the father of the wind" in Incan culture. Drop the 'h' and say wai-rah.


Peugeot: Take away both 'e's and the 't', for a start. That leaves you with three letters, the most troublesome of which is the 'g'. It's essentially a "jsh" sound rather than an outright J. So its, poo-jsho.


Porsche: Instead of stopping at Porsh, go right for the overrun: Porsha. And as for the brand's iconic sports coupe 911, it's nine-eleven or the noyn-elf in German, NOT nine-one-one.


Renault: Eliminate the last two letters. Now, the marriage of 'a' and 'u' here is not the painful combination in aw-dee. Say it as in "AUtomobile." Put all remaining letters together, and you have reh-nau or Reh-No.
Renault Megane: You may have heard "Me-gain" or "Mee-gan" or even "Me-ga-ni", it should realy sound more like "May-Gun" or rather "Meh-Gahn.


Subaru: The stress is on the first syllable--SOO-ba-roo instead of soo-BAA-roo. It's a Japanese carmaker famous for boxer engines and Symmetrical AWD, the go-fastest variant of which is the STI.


Volkswagen: We said earlier that Germans turn their 'w's into 'v's, and, their 'v's also become 'f's. So the biggest German carmaker is folks-va-gun, with that last syllable a clipped enunciation of "gun" (as in pistol). If you're keen to get a job with the new local distributor, get the name right: folks-va-gun.


Ferrari: For the love of God, its " Fer- rah -ri" NOT Felari.


Lamborghini Gallardo: This ones a little tricky,

the "ll" is actually pronounced like a "y"

, so it should sound something like "guy-ar-doh"


Are there any other car makes or model names you've heard someone mispronounce?
car names

,

makes

,

model name

and 1 more...
Viewed: 20,875 times