Bridgestone recently launched its new Potenza RE-11S Type RH motorsport racing tyre, and
we accompanied them up
to Sepang International Circuit to see the new tyres being put through its paces by sponsored driver Mohhamed Yusoff at a Traction Circle Club track day.
Developed from Bridgestone's motorsport technologies, including the brand's Formula One expertise, the Potenza RE-11S is designed to perform under extreme conditions and offers high-speed performance on the racing circuit.
As official tyre sponsor for Mr. Yusoff, Bridgestone's technicians will accompany him to all track days to assist him with tyre matters. On Saturday, the 11
th
of June, Mr. Yusoff took his Mitsubishi Evo onto the Sepang track to test the new tyres and see how they hold up.
Installing the track-only Bridgestone RE-11S tyres.
Mr. Yusoff and his Mitsubishi Evo ready to put in some hot laps.
Getting an initial feel for the newly resurfaced and redesigned circuit.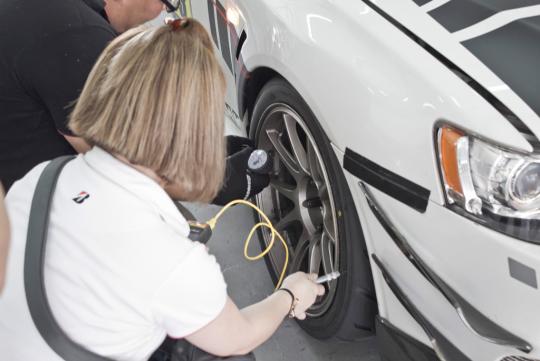 Regularly checking the tyres' pressure and temperature.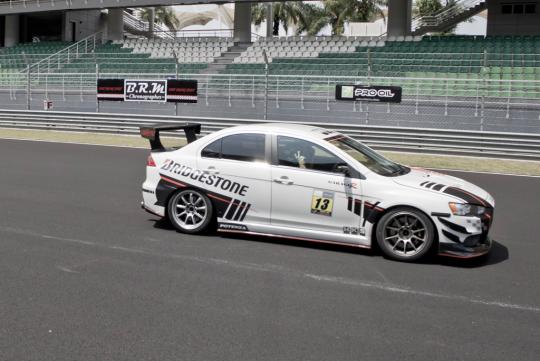 Apparently you don't need two hands on the wheel while blasting down the main straight at 200km/h.
Also present on the track were a divese mix of cars including a legion of Civic Type Rs, several booming GT-Rs, race-bred GT86s and BRZs, as well as a spunky little Caterham!
Mid-day rain forces the cars back into the pits.
The Bridgestone Singapore team together with Mr. Yusoff.
Click
here
for more photos of the track day.
bridgestone

,

tyres

and 5 more...
Viewed: 21,068 times