According to GFWillams, a Saudi Prince is the buyer of the Bugatti Chiron show car and the one-off Vision Gran Turismo Concept car that is unveiled last year. Said to be worth upwards of S$28 billion, Prince Badr bin Saud submitted 'the most convincing bid' to buy the pair, according to Bugatti.

The pair of Bugattis is rumored to cost the Prince well in excess of S$7 million. Not that he has any problems coming up with the cash...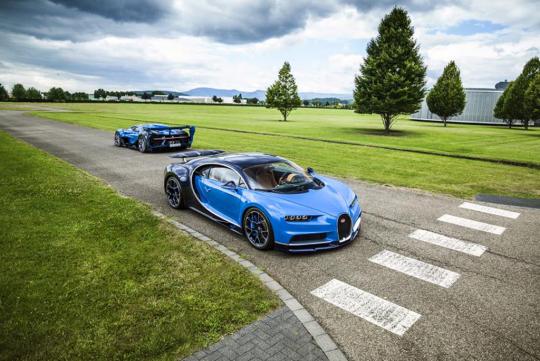 The Chiron show car is from the last Geneva Motor Show and is likely to be not road ready as the development of the Chiron is still ongoing. The Vision Gran Turismo, which appeared at the Frankfurt motor show in 2015 is also not road legal. That said, both cars do run and are equipped with the brand's 8.0-litre W16 quad-turbo engine.
Viewed: 2,818 times