Nissan's Mexican division is killing off one of the oldest cars in the market, the Tsuru, which is known to us as the Sunny from the early 90's. After being on market for more than 20 years, production will end soon as it is known to be one of the most unsafe cars on the road.
The Tsuru was originally a called the Sentra, was sold since 1992 and did not receive any significant redesign till now. More than 1.8 million units were sold in Mexico since. Along the way, it gained a new Renault transmission, new electronic systems and various small cosmetic changes. It costs around S$10,400 in Mexico.
However, most models were sold without airbags and the car was
awarded
zero stars in Latin NCAP crash tests. Adding salt to the wounds, it
experienced the highest fatality score for crashes in which it was involved. According to NCAP,
there were 2,011 crashes involving fatalities with this model resulting in 4,102 deaths from 2007 till 2012.
"It was only right of Nissan to

withdraw from sale this sub-standard and unsafe model," said

David Ward, secretary general of the British-based Global NCAP.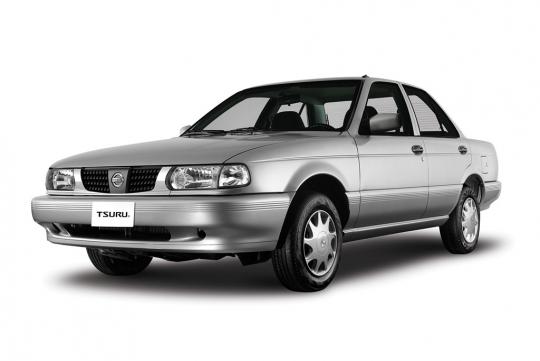 But before the car ends production, a special edition variant will be sold from March 2017, with only 1,000 slated for production.
For the Nissan Sunny fans, there are currently 2 units on sale now if you are interested. This one looks exactly like it was back in 1992.
Viewed: 8,277 times