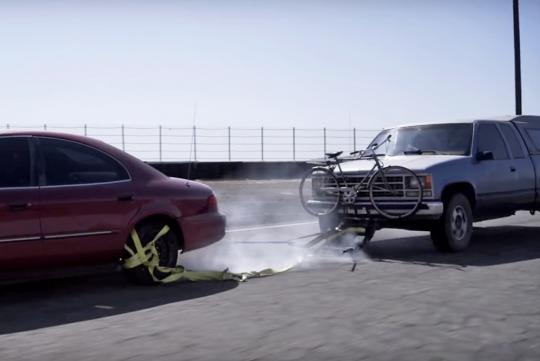 Stock Enterprises, an American company, has built what it believes could end risky high speed chases. The device is called the Grappler Police Bumper.
Looking much like a
Y-shaped device that deploys off the front of a police car, it uses
flexible
yellow bands which entangle themselves around the rear wheel of a fleeing vehicle, causing the rear wheels of the suspect's car to lock up and bringing the car to a stop.
The pursuit car can also choose to allow the bands to detach from the device if speeds are too high.



While the idea appears to be effective, we wonder whether it will work on sports cars. Also, if the suspect's car tries to turn the car while the wheel is locked, the car is likely to spin out of control, posing a danger to other road users.
Viewed: 4,234 times