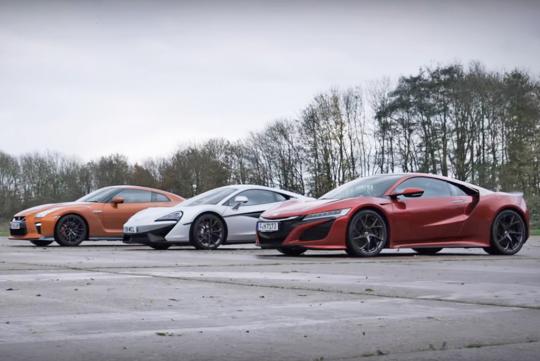 Even though it is the cheapest McLaren you can buy, the 540C still has a good 533bhp. But is it enough to see off the Nissan GT-R and the Honda NSX in a drag race?
We wouldn't blame you if you thought that the McLaren has lost the battle even before the race starts. With the NSX having 573bhp and the GT-R having 562bhp, they should walk away from the British supercar in the slippery conditions with the help of their all-wheel drive drivetrains.
But is that really the case? Watch Auto Express's video and see for yourself!
Viewed: 3,227 times