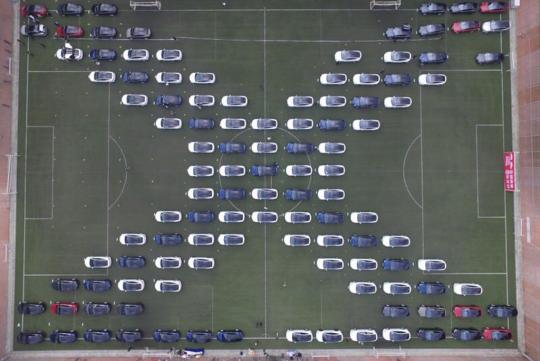 Hundreds of Tesla Model S and Model X owners recently gathered in China to set the 'Largest parade of Tesla cars' as a new Guinness World Record. The record, which is set in

Beijing, China was made up with 100 Model Xs lined up side-by-side and 145 Model S vehicles.




We wouldn't blame you if you felt underwhelmed that only a couple of hundreds Teslas made it for the feat considering around 6,000 of them were sold in China this year. That said, the sales figure is still far away from the

near 30,000 delivered in the United States for 2016.




Viewed: 12,867 times