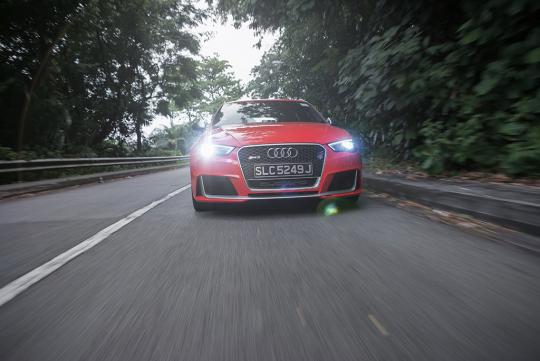 Recently, a couple of automotive manufacturers have been using the Nurburgring to set scorching lap times to market how fast their cars are. While the timings are a good indication how capable the cars are, the reason why many companies go to the Green Hell is to make sure their cars can withstand the immense torture the track put onto their cars.
Said to be the most grueling track in the world, Motor Authority has reported that Audi brings all its RS-branded models to the track and let them go through a 8,000km torture regime to make sure their cars are durable.
"We have the standard durability test program...But, as we have another use-case that means some of our cars will be used on the track, there we have an 8,000km durability test on the Nurburgring Nordschliefe with our professional drivers in the car, sometimes race drivers," H
ead of Audi Sport product development Stephan Reil
said.
However, its S-branded models do not

through such testing at the track as they are more unlikely to be driven hard by owners.
Viewed: 4,857 times