This 421km/h Nissan 300ZX has gone up for sale by BH Auction in Japan. Set to go on sale in January 2018, this car has gone faster than a Bugatti Veyron.
The highly modified Japanese coupe has an official name and it is called

the 1991 Jun Bonneville 300ZX

'Z32' and has gone up to 412.536km/h at the Bonneville Speed Week.
To achieve such eye-opening speed, the car has gone through a lot of work. With a huge turbocharger and many other mods, the car outputs an estimated 985bhp. The front end of the car has also been streamlined to allow the car to be more aerodynamic.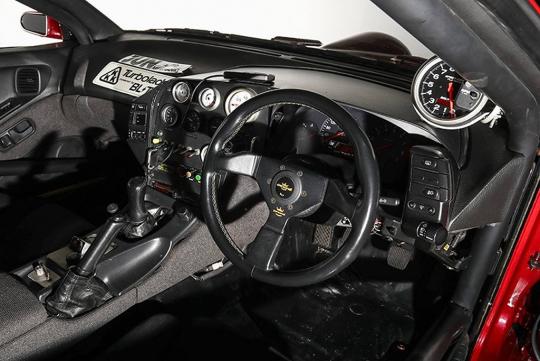 Meanwhile, the inside of the car has been lightened and fitted with a roll cage to protect its occupants.
The auction house expects the 300ZX
to sell for between 8 million yen (S$95k) and 11 million yen (S$130k).
300zx

,

nissan

,

nissan 300zx

and 1 more...
Viewed: 6,303 times