The next Audi RS4 will only come in Avant form - Are you sure, Audi?
Entry posted by Rigval ·
1,255 views
How do you feel when you see VW rims on Skoda?

23 members have voted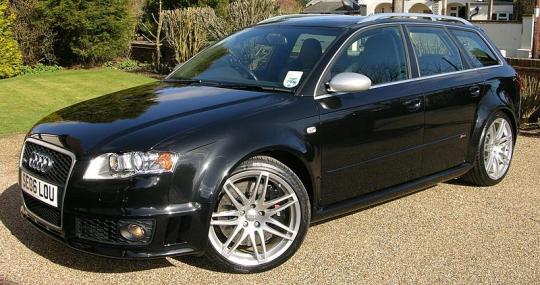 It seems that Audi has recently decided that the next generation Audi RS4 will only come in the five door station wagon or Avant form only. The reason given was that Audi RS Avant models (like the B7 RS4 Avant above) have outsold the RS saloon versions throughout the years and that there is now an option for those who want saloon like sport Audis in the form of the S5 Sportback.
One other excuse, I mean reason, was that the market is moving away from performance saloons. This third reason I somehow fail to grasp as there is always a market for practical 4 door super saloons. I do not see Mercedes or BMW having this sort of thinking as they still have massively powered 4 door saloons. In fact, BMW seems to have done pretty well with the latest BMW M5 and critics are raving about it (above).
Anyway, I somehow believe that this is a marketing ploy or just some silly excuse to save production costs by just using one single platform instead of two. It wasn't too long ago that Audi launched the current C6 Audi RS6 in Avant form only and then a followed a few months later by a saloon form. Earlier Audi launched the B7 Audi RS4 in saloon form followed by the Avant form later. Of course the previous RS4 before the B7 RS4 was a B5 in Avant form only. I say this because the B7 RS4 was launched at the tail end of the B7 A4's production and keeping things to the last minute was meant as a boost in sales figures. The same goes to the RS3