A 1961 C1 Corvette parked since 1968
How do you feel when you see VW rims on Skoda?

22 members have voted
In Singapore, finding an old classic car is something not that easy nor is it common due to the fact that our country is very small and there are not much of these cars left. But in big countries such as the United States, barn finds happen rather often and sometimes that find could be a gem.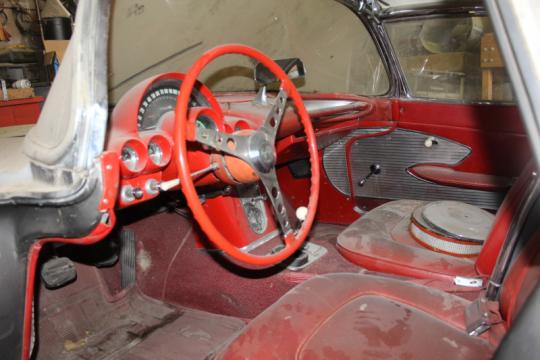 The vehicle you see in the pictures here is a 1961 C1 Chevrolet Corvette Roadster with 93423 miles (150,349 km) on the odometer and has been parked since 1968. The car was found by the guys at Barn Finds, a web based group who hunt for old vehicles and classic cars and publish them on their site for enthusiasts to snatch them up.
Apparently, this particular C1 Corvette was found in Las Vegas and it has two owners since new. The current owner has parked the car for the last time in 1968 and it has not run since then. The Corvette has a 4.6-litre dual carburettor V8 engine that generates around 270bhp.
The weather condition in Las Vegas has left the car in a terrible state. The car is also covered in huge amount of dust, both exterior and interior of it. Right now, it is on sale on eBay Motors and it is being sold with a hard top, without the convertible top and also without any of the convertible top