How workshops are eating your money
Entry posted by Hkapd ·
1,445 views
How do you feel when you see VW rims on Skoda?

23 members have voted
Many of us know that workshops are overcharging us. Whether it is an authorized workshop or it be Ah Tan's Motor (fictitious name). Many times we have no idea at all as to what went wrong and we will blindly listen to what the mechanics are telling us, nodding our heads as though we understood everything they said (or did not say).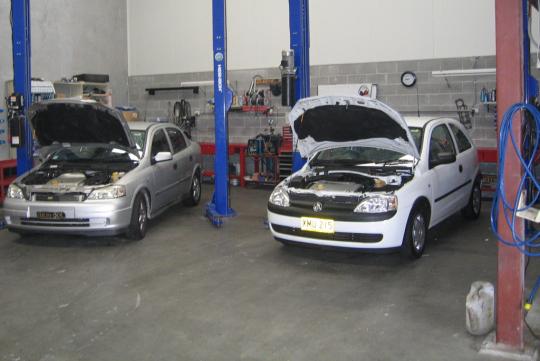 Most other times, we just grumble a little and hand over our ATM card. After all, when something goes wrong with our car, we just want to get it fix as soon as possible. Recently I met with one such incident and, in what I felt, had been totally ripped off.
It was probably partly my fault for being too rough on the car. I had pulled up in a Shell station, grab the gear shifter, and with probably a little too much force, yanked it to "P". What followed was a heart sinking "krucckk" sound, accompanied by all the lights beside the gear indicator lighting up and the car now stuck in "R" gear. The gear shifter now has completely lost all resistance and could freely move from P to 1 with a push of a finger. The gear linkage had came loose.
Now, if this were to happen to your friend (lets call him John), who is the average driver and knows nothing about cars, along say Ang Mo Kio Street 11. He/She would probably have thought the worst and a tow truck would be definitely called for. In his/her mind now, this seems to warrant a pretty serious repair, and equally hefty bill.
The workshops know this and therefore, they charge accordingly.
Let me show you what actually happened to my car.
No. 2 is the Gear Linkage that goes to the shifter
No. 3 is the Actuator Lever that is connected to the Gearbox itself
Due to my excessive force, No.2 came loose from No.3. It is basically a rubber boot (No.2) that slots into a ball end on No.3. However, I had damaged the rubber boot slightly and it will not fit properly onto the actuator lever anymore.
So, the workshop decided to change the actuator lever to another which has a screw end instead of a slot-in ball end. They then drill a small hole into the rubber boot so the screw can be fitted through and a nut can be used to hold it in place.
This actuator lever is only a piece of metal about the size of your thumb. So I thought, Hey! That will be cheap! Estimated about maximum $30 for that piece.
NO. It cost $240.
I was a mechanic in army and I know a little about stuffs like that, $240, that is way overkill. The mechanic who knows me knew it was excessive but he said that's what the boss quoted and he can't do anything about it. Not wanting to put my friend in a spot, I reluctantly paid up.
Now, if your friend John who by now believe that he needs to fork out at least $1000 for some huge damage to his gearbox was told that he will only have to pay $240. He'd be delighted and would have gladly paid up.
Sad truth here is, due to the high cost of cars in Singapore, many people mistakenly think that car components cost a lot when in fact cost price for a basic Suzuki swift can be as low as $6000 -$8000 (est.). Do you think that a piece of metal warrants $240?
If you have any similar experiences, do share under the comments section.