Acura's new 'Jewel Eye' LED headlamps debut on the RLX Concept
Entry posted by SYF77 ·
2,175 views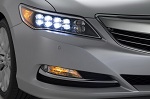 The 2014 Acura RLX concept (aka Honda Legend) made its world premiere recently at the 2012 Los Angeles Motor Show. Although the styling of the flagship model might not catch your attention, its multi-faced LED headlamps are not hard to go unnoticed.
The new signature 'Jewel Eye' headlamps use a total of ten separate high-intensity LED lamp stacked in two rows with ultra-reflective optical lenses and high-gloss trim to provide a powerful illumination.
There are a total of 20 beams of light emitting from the headlamps. They give the RLX a distinctive and bright-eyed look in both day and night.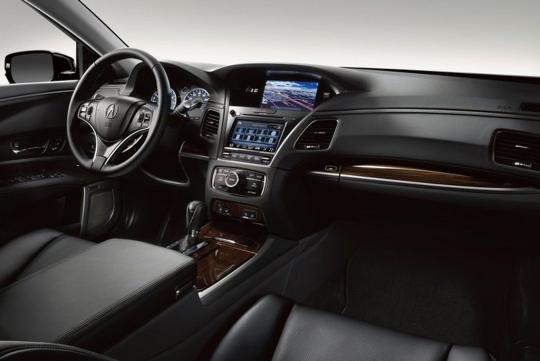 The RLX Concept is powered by an all-new 3.5-litre V6 direct-injected VTEC engine mated to a 7-speed dual clutch transmission (DCT). The motor generates more than 370bhp and promises to deliver V8 acceleration with four cylinder fuel economy. The concept also features the Sport Hybrid SH-AWD