The Honda Type R family tree (Part 1)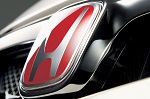 Honda has announced that the Civic Type R is coming back and it will feature a turbocharged engine. There were many cars that were given the Type R moniker and the Civic was not the first one.
Let us take a look at the cars that were given the Type R treatment. In the first part of this article, I will focus on the NSX and Accord models.
The very first car that was given the Type R moniker was the NSX. The NSX Type R was basically a stripped out model that was heavily focused for track usage. Many parts were removed and some were replaced with lightened ones. And Honda managed to remove around 120kg from the base car.
The NSX Type R was fitted with a 3.0-litre engine which made around 280bhp and is able to complete the century sprint in 4.8 seconds. Honda produced 483 units of the NSX Type R and it is available only in the Japanese market.
A second generation, known as the NSX-R, was released ten years later and the car had several differences. One of the main exterior differences was the headlights. The pop-up lights of the previous model were replaced with a normal one.
The NSX-R's engine is slightly bigger in displacement, just 200cc more. Although the engine is bigger but the horsepower is still the same as previously but it produced more torque. This enabled the car to sprint from 0-100km/h in 4.4 seconds. The second generation NSX-R was also exclusively made for the Japanese market.
For the Accord models, the first Type R example was the CH1 Accord Type R and the CL1 Accord Type R. The CH1 Accord was made for the UK and EU market while the CL1 model was sold in the Japanese market.
Both models were fitted with the 2.2-litre H22A engine. The CH1 engine made around 210bhp while the CL1 delivered around 220bhp. Both cars were fitted with stiffened suspension systems, a limited slip differential, twin piston brakes and were given Recaro seats and a Momo steering wheel.
The CH1 Accord Type R completes the century sprint in 7 seconds and the CL1 Accord Type R was slightly faster with 6.9 seconds.
The next Accord Type R was the CL7 Accord Type R. The car was built in Japan and was made available exclusively for the Japanese market. The car was fitted with the highly tune-able 2.0-litre K20A engine, which was also fitted in the DC5 Integra Type R and FD2 Civic Type R.
The engine delivered around 220bhp and had a torque of around 206Nm. The CL7 Accord Type R roughly received similar Type R goodies as the previous generation.
In the second instalment of this article, I will write about the Integra and Civic Type Rs.