Photo of Lamborghini Veneno hypercar leaked!
Entry posted by SYF77 ·
1,163 views
How do you feel when you see VW rims on Skoda?

22 members have voted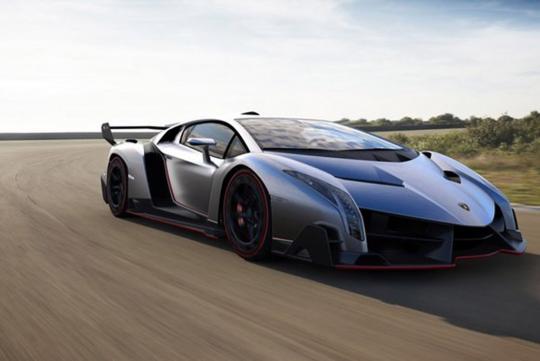 To celebrate the brand's 50th anniversary this year, Lamborghini has planned to release a special model at the Geneva Motor Show. On the eve of the event, the photo of this hypercar has been leaked.
Called the Veneno, which means "poison" in Spanish, this is the fastest Lamborghini ever built. The car is built upon the carbon fibre monocoque chassis borrowed from the Aventador LP700-4.
The Veneno is powered by a more powerful version of the Aventador's 6.5-litre V12 engine that produces 740bhp instead of 700bhp. This gives the Veneno a top speed rating of 354km/h. Power is transmitted to all four wheels via a six-speed ISR robotised manual gearbox.
If you are thinking of getting one despite the increase in ARF, you might be disappointed to learn that all three units of this limited edition Lamborghini have been sold. Each carries a price tag of approximately