2014 Cadillac CTS gets all new 3.6-litre twin-turbo V6
Entry posted by SYF77 ·
1,181 views
How do you feel when you see VW rims on Skoda?

22 members have voted
Cadillac has announced that the 2014 CTS, which will be unveiled at the upcoming New York Auto Show, will be equipped with a brand new 3.6-litre twin-turbocharged engine. The power plant will be mated to a conventional torque converter eight-speed automatic transmission supplied by Japan's Aisin.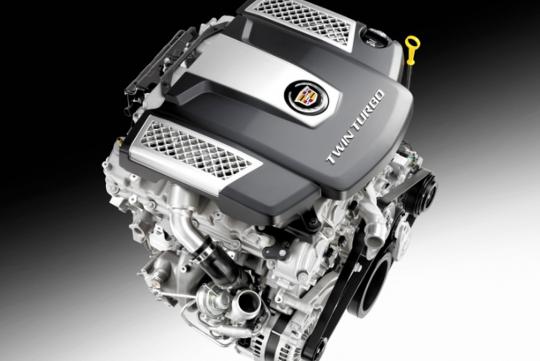 The 420bhp, 582Nm lump will enable the CTS to accelerate from zero to 100km/h in approximately 4.6 seconds before hitting an estimated top speed of 274km/h.
The CTS will also be offered with a turbocharged 2.0-litre four-cylinder engine that develops 272bhp and a naturally-aspirated 3.6-litre V6 that pumps out 321bhp.
The Cadillac CTS is a mid-size performance luxury car which is available in three body styles - Sedan, Coupe, and Sport Wagon. Its European rivals include the BMW 5-Series and Mercedes E-Class.The new CTS will be the latest model to be based on GM