Two equally iconic Italians to hit the auction block at Silverstone
Switzerland motorsport specialists Carrosserie Saurer are no strangers to customised vehicles and have created exceptional examples of automotive styling and engineering. One such example is this 1975 Maserati Merak by Saurer that will be on auction on the 17th May at the Silverstone Auctions hosted International Trophy Sale.
Life for this trident badged Italian began like any other Merak, though greater things were destined for this particular model in 1984 at the hands of Swiss-based Saurer.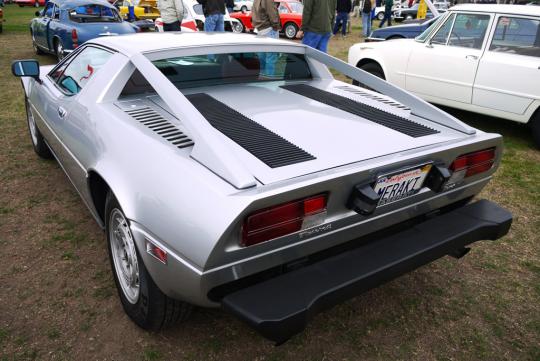 The redesigned bodywork was formed to create what Paul Saurer considered to be his ideal 'Hot Merak' and no doubt the end result exceeded expectations. The bespoke 1975 Maserati has all its original running gear retained and is estimated to be offered at between