2015 Lamborghini Aventador SV spotted!
How do you feel when you see VW rims on Skoda?

22 members have voted
The current generation Lamborghini Aventador already has what it takes to catch the eyes of people from young to old. It is beautiful, aggressive, and ultimately, there's no doubt that it can tempt people to say "I want one!".
However, it seems that the Italian automaker won't stop there. A new generation of the supercar, namely the Lamborghini Aventador SV, is likely well underway. With remarkably large brake calipers, lower front fascia for increased aerodynamics, and also a gurney flap for its rear spoiler, this next generation Aventador transforms into an even more aggressive monster than its elder brother already ruling the driveway of the wealthy.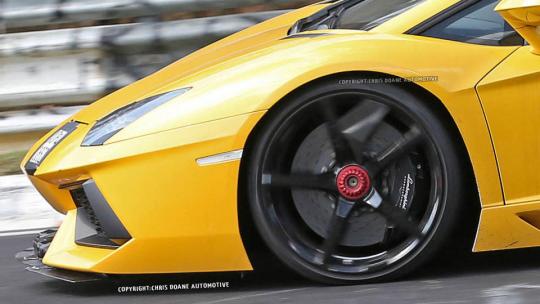 It is believed that this Aventador SV will carry an upgraded 6.5-litre V12 engine. That will get the driver going at 100km/h from a standstill in less than 3 seconds