Caterham aims to defend speed title at Cholmondeley Pageant of Power
How do you feel when you see VW rims on Skoda?

22 members have voted
After taking the honours last year, Caterham aims to defend its lap record at the 2013 Cholmondeley Pageant of Power to occur from the 14th till 16th June with its SP/300.R.
This year, four British sportscar manufacturers will go head-to-head, with four distinct vehicles in an attempt to better last years timing of 61.89 seconds at the narrow circuit.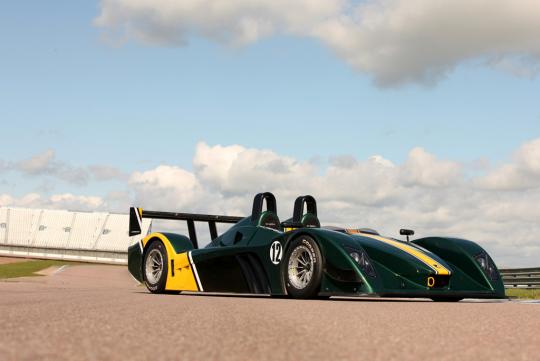 Caterham's sports prototype racer will compete against exotic supercars and specialist track-day vehicles to defend its title. Caterham Drive Experience instructor, Scott Mansell, will once again take the wheel of the SP/300.R for this event.
The racer will join supercars, classic and modern race cars, as well as specialist track-focussed machines, with the latter expected to do battle for the lap record.
Caterham Cars' CEO, Graham Macdonald, said, "Last year's contest was extremely close and we expect it to be even tighter this year, given that there are four British manufacturers attending, each with exactly the same aim."
The SP/300.R is powered by a 2.0-litre Supercharged Ford engine, producing 300bhp via a six-speed sequential gearbox. Flat out, it is capable of topping 289km/h and will reach 100km/h in 2.6 seconds.
The sports prototype vehicle has attracted strong demand among the premium trackday community with sales across the U.K., North America and France.
Visit http://www.caterham.co.uk for more information about the SP/300.R and Caterham