BMW's Intelligent Headlamps, now keeping more people safer
How do you feel when you see VW rims on Skoda?

22 members have voted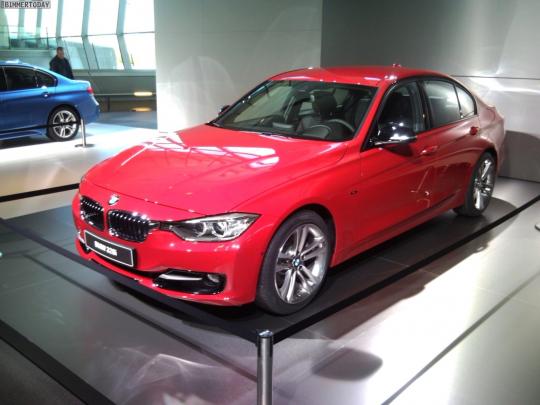 Do you often drive when nighttime falls? Well, my father, for one, quite so often does just that. And, if you do so, too, chances are you often find yourselves kind of blinded by the illumination of cars which are coming from the opposite lane. That's not to mention that there's a great number of cars that utilise Xenon bulbs these days, blinding you even more.
However, the frequency of you getting blinded by oncoming traffic is about to decrease, thanks to the so-called 'Intelligent Headlamps' feature. This is an illumination technology that comes from highly reputable German automaker BMW.
To be honest, this technology isn't entirely new as it was first introduced back in July last year. Back then, it was introduced exclusively for the BMW 7 Series. Don't get me wrong, it wasn't standard even on the really expensive models from BMW. Instead, customers who desired to have the feature available on their BMW 7 Series would have to purchase the optional Adaptive LED Headlamps package.
Nevertheless, probably realising how its technology may actually decrease traffic accidents significantly, ultimately leading to saving a whole lot more people, the luxury German car manufacturer is now offering the technology on the company's new 3 Series Saloon and Touring lineups as well. You'll only have to make sure that the models do have a Visibility package available on them.
So, what this feature does is it detects the situations of the road and traffic ahead and then adjusts the lighting that comes from the headlamps of BMW cars accordingly. This way, it prevents the lighting from blinding drivers from the oncoming lane. Not only will it prevent drivers on the oncoming lane from being blinded, it won't emit much glare to the driver ahead of you, either. With that being said, nighttime driving will surely become safer, by a significant degree. Simply put, the technology provides optimal illumination.
To make things even better, this technology is useful not only during nighttime but also when the weather isn't very friendly. In order to work its charm, this feature has to work side-by-side with BMW's 'High-beam Assistant' technology.
However, my words and words alone may not really give you any ideas on what on Earth I'm talking about. Therefore, I think you may want to check out the accompanying videos. That's even more so in case you happen to be planning to purchase a BMW yourself.
BMW's Intelligent Headlamps with High-beam Assistant