Robin Hood aids DirectAsia.com to liven up local insurance advertising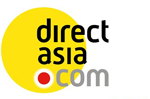 In an otherwise monotonous and 'traditional' local insurance industry, DirectAsia.com aims to inject a little dose of excitement and freshness with its new advertising campaign.
Inspired by similar and successful campaigns overseas, DirectAsia.com will be represented by folk hero Robin Hood in its promotional and advertising materials.
The award-winning insurer is natural with stirring new business methods and models within the industry and the firm believes the use of the iconic figure will accelerate and further establish the firm's standing as an innovator.
An animated Robin Hood in real world settings will be featured heavily in the insurer's marketing campaigns, with the first adverts addressing the insurer's 'Best Price Guarantee' message. The advert will be aired on local TV and cinemas, as well as YouTube and the other internet platforms.
Commenting on the new concept, Simon Birch, CEO of DirectAsia.com, said, "So far, advertising for insurance here has remained traditional and rather boring. You know the ones with impossibly good looking families with perfect teeth standing under umbrellas etc. Our latest campaign aims to change all that, as well as change people