Teenager performs dangerous yet hilarious car jump
How do you feel when you see VW rims on Skoda?

22 members have voted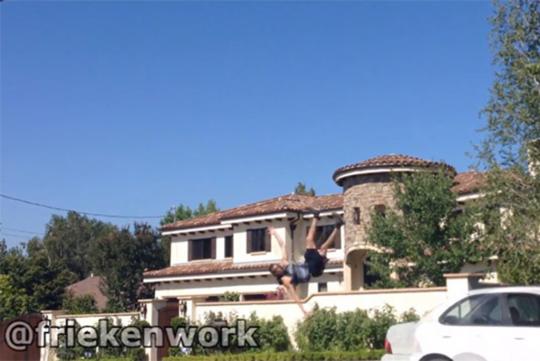 Well, if you're quite a fan of car movies, especially the ones intensely packed with actions, doing some stunts in or probably around a car may sound familiar. However, we all know that you shouldn't try those kinds of stunts at home. Yet, the young teenage boy in the accompanying video doesn't seem quite knowledgeable about it. Well, either that, or he simply doesn't really agree at all that those stunts are not to be tried independently - without any safety precautions, too.
You see, the young boy managed to persuade a young girl to drive a Nissan Sentra right into him at a speed that I would say is no less than 60km/h. Honestly, I don't know how he could have persuaded that young girl, keeping in mind that most girls are not bound to do something so dangerous. At first glance, I thought that this boy would definitely end up in a hospital, maybe even getting himself to the ER (Emergency Room).
However, it turned out that I was totally wrong. The boy actually managed to spin in the air and come back again on his feet. Well, I think I should give the boy a thumbs up at least. However, I don't understand why the girl driving the Nissan Sentra mentioned that she couldn't drive and that she couldn't see a thing. For things to make sense, I think it should have been the boy who should have said such things. Well, it's confusing but it's also hilarious on one hand, isn't it? Still, though, keep well in mind that this is not something you are supposed to try at home!