If you want to give somebody a ticket, you'd better beware of their monkey!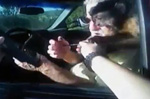 An unusual mishap took place quite recently in Aransas Pass, Texas, USA. On Wednesday, 19th June 2013, an unexpecting police officer got bitten by a monkey as he was trying to give a ticket to the driver of a speeding car, in which a monkey was riding in.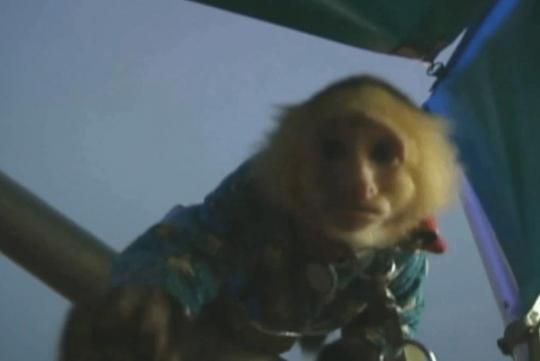 The traffic policeman, Keith Moore, 21, got his hand attacked by the monkey - which probably became outraged seeing its driver being given the ticket - right when he was trying to ask the driver to sign on the speeding ticket.
The officer, shocked by the attack, went back and reported it to his fellow police officer - who also happened to be his sergeant - who was waiting in the police car behind the car being pulled over. As it turned out, Moore wasn't the only one shocked as his sergeant's reaction was also the same as his.
Moore told Kris TV that his sergeant thought he got stung by a bee at first. It was when Moore was walking back to his sergeant that he could tell him more clearly that it was a monkey that attacked him and that monkey just came out of nowhere. Well, you see, how is a police officer supposed to expect that there would be a monkey, or even any other animal, sitting at the back of a car?
Despite the attack, Keith Moore carried on his work and gave the old man - who was driving the car the monkey was in - the ticket all the same. Later on, it was discovered that the monkey was actually kind of a celebrity and one which was normally quite friendly, too. It was a circus monkey, a professional in posing for pictures in carnivals and festivals. Well, in that case, the monkey probably just doesn't like to see its driver getting pulled over and given a ticket as it was in a rush to its performance. As for Moore, who was a rookie police officer, it seems that he had gotten a story to share with everyone back in the police base.