What is the best car I've driven so far?
How do you feel when you see VW rims on Skoda?

23 members have voted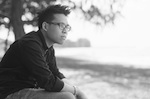 "What is the best car you've driven so far?" I always get asked this question whenever I am engaged in a conversation with my relatives or friends.
Well, as a rookie in the industry, I haven't had the chance to try as many as other seniors have. My age notwithstanding.
But what I can say for sure is that I don't have an absolute answer to the question but if you're interested, here is my two cents' worth.
Firstly, every single car out there has its pros and cons, and in my dictionary, there is only near perfect. Same goes for us humans.
And then it boils down to the personal preference about a car. You may love a Toyota 86 to bits, however, your other half may not like it because of the frequent 'get out to let others in' courtesy.
Last but not least, on this hot and sunny island of ours, every single thing is helluva expensive. No, hold a second. Buying a car here is helluva expensive - if it ain't for the price, I may have gotten a wee bit nearer to having answered the question.
Cars aside, one vehicle that I actually enjoy driving is a Suzuki Every. It is such an honest vehicle; it is just what it is - a van.
Yes, the driveability may be like crap and powering it is only a mere 659cc engine but, seriously, who cares about the performance when all you need is a vehicle that allows you to get from point A to point B in a fuss-free manner?
Heading to IKEA? No problem too, this 'kei' car can haul your furniture as easy as 1, 2, 3.
Best of all, its compact size allows you to access cramped places easily, which is really common on this tiny red dot we call home.
So what's the best car I've driven thus far again?