A little update on the next generation WRX and STI
How do you feel when you see VW rims on Skoda?

22 members have voted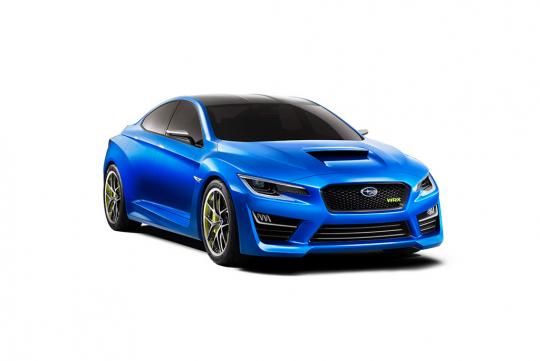 After some teasing at the 2013 New York Motor Show with the WRX concept, Subaru may finally be preparing to unwrap the production versions of the next generation WRX and STI.
But before that, there have been some good and bad news about the cars recently. Let's opt for the bad news first so we can end on an upbeat note.
Now if you've been a fan of the hatchback body style, you may not want to read this - the next WRX and STI will reportedly go four-door only. We don't know the real reason but it is likely due to slower sales of the five-door and it will also save on production costs.
To further attest to that, there have been some recent spy shots of the prototype being tested at the Nurburgring. And although the concept was introduced as a coupe-like sedan, the pictures prove otherwise.
The bold power bulge has disappeared from the vehicle's hood and the lower facet looks far more demure than the wild concept.
Likewise, the muscular rear fenders have been toned down substantially. However, the whopping great wing remains, a tradition we're happy to see soldering on for generations.
The result is a car that looks more like a mildly zhng-ed version of the current model than a revolution in design. Still, engineers and designers may have some time before the finished product hits the market, so we'll reserve final judgement for now.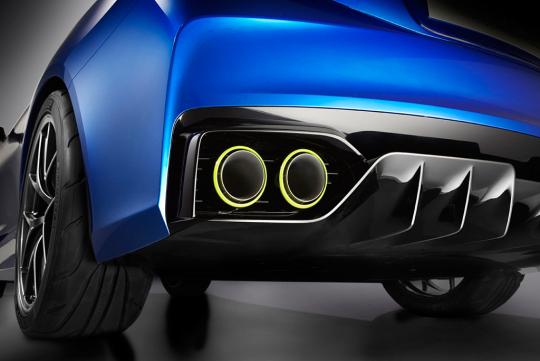 Sources have also revealed that power figures are expected to be around 280bhp from a 2.0-litre, turbocharged, flat-four engine. This is less than the power delivered by the engine in the current model, but it is expected that the new car has a lower mass significantly.
Moving on to the good news - we mentioned earlier that the next generation WRX and STI would be unveiled soon. When? Probable sources point to the 2013 Los Angeles Auto Show in November, which is really quite soon.
And while we wait and hope that what's under the camouflage will be something sexy, watch the video below showing the WRX STI prototype working out at the Green Hell.
Photos and Video Credit : Autoblog