A new type of war between manufacturers?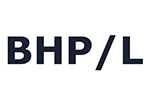 Recently, BMW held a preview of its i cars here in Singapore and I had the opportunity to view the production-ready i3 and the i8 concept close up. Needless to say, these cars were stunning in their own ways.
However, what caught my attention was what was powering the i8. A little 1.5-litre three-cylinder engine will be used and it will produce 231bhp with the help of turbocharging. That equates to a pretty impressive 154bhp/L, which is on a par with most non-hybrid high performance sports car engines. It is also the highest of any engine produced by the BMW Group. But being BMW, it's no surprise as they have been great at pushing high bhp/L numbers with their earlier M3s and M5s.
With the engine capacity downsizing theme in trend and the need to make cars faster for the demanding customer, I wonder if there will unknowingly be a fight coming up for cars with the highest bhp/L?
I did up a list of some of the highest bhp/L engines that are still in and those out of production. Do bear in mind those cars listed here have power figures straight from the factory and are covered under their manufacturer