Honda's Mean Mower is the fastest lawnmower in the world (VIDEO)
Entry posted by Nic_low ·
3,367 views
Honda has set a Guinness World Record - but with a rather unusual 'tool' this time round.
Yes, a lawnmower. With the help from Team Dynamics - a British Touring Car Championship (BTCC) squad - the HF2620 Lawn Tractor was transformed into a 109bhp machine that is capable of reaching 100km/h in around four seconds.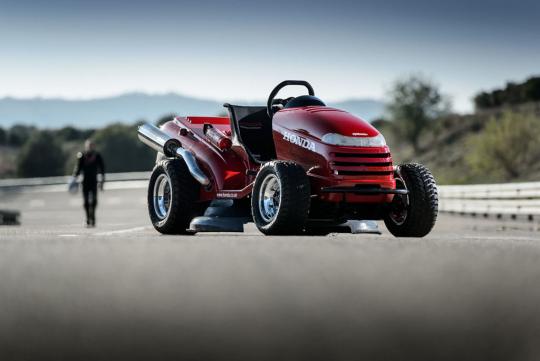 Modifications include a newly fabricated chassis from chromoly steel, a 1.0-litre engine from a Honda VTR Firestorm motorcycle, and a six-speed sequential gearbox. Jump to the video to catch the record-breaking attempt.