Buy a Penthouse and get a discount on Aston Martin models
Entry posted by Deeq ·
2,694 views
Buy a penthouse at V on Shenton and get a discount on an Aston Martin sports car?
To celebrate Aston Martin Singapore's 20th anniversary, the British luxury sports car manufacturer is partnering V on Shenton to offer new owners of a three-bedroom or penthouse unit discounts on selected car models.
Among the six models available for discounts are the V12 Vantage S launched in Singapore earlier this year and the Vanquish.
V on Shenton, developed by United Industrial Corporation (UIC), is a twin-tower development comprising a 23-storey office building and a 54-storey residential tower. The mixed development is due for completion in 2017.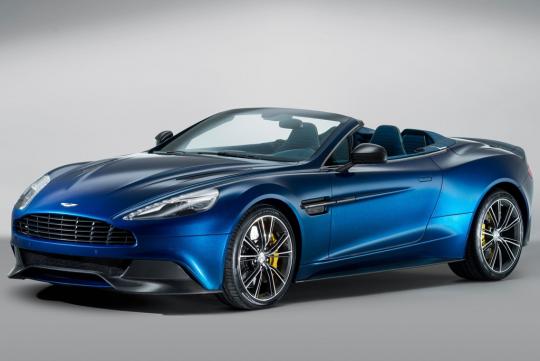 To date, the project has sold close to 70 per cent of its 510 units of studio, one to three-bedroom apartments and penthouses, a spokeswoman from sales agent Savills told BT.
Asked if the marketing campaign was targeted at moving the condo's bigger units, she said: "Sales are well spread across studio to three-bedroom. The two-bedroom units have been really popular."
The condominium released mostly three-bedroom apartments and penthouses for sale in its second launch, she added.
Of the total 510 units, 104 are three-bedders and eight are penthouses. Prices start from $3 million for a three-bedder (about $2,212 per sq ft) and $10.3 million for a penthouse (about $3,107 per sq ft).
In this promotion available for April only, all selected Aston Martins will also come with options or accessories totalling up to $40,000, Savills said.
"Cross collaborations with like-minded brands provide us with a good avenue to create new excitement in the market," the sales agent explained.
Agreeing, Nina Lim, marketing manager for Aston Martin Singapore, said: "An Aston Martin combines three important elements: power, beauty, soul - these we see embodied within the architecture and vision of V on Shenton."
V on Shenton show suites are located at The Gateway East Tower at 152 Beach Road.