Lamborghini Egoista immortalised with museum display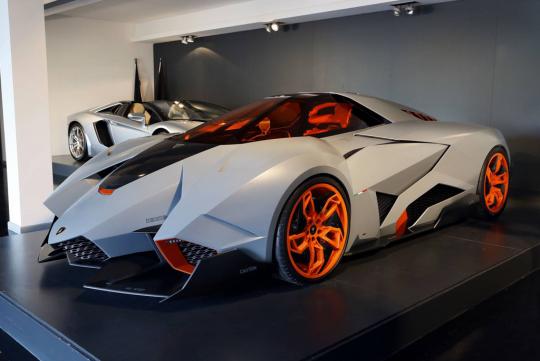 The collection in the Lamborghini Museum has just gained an additional member with the addition of the one-unit only Lamborghini Egoista - a supercar developed by Walter De Silva, Head of Volkswagen Group Design, as a tribute to the Raging Bull marque's 50th anniversary last year.
Inspired by the Apache attack helicopter, the Egoista, which is Italian for 'selfish' is powered by a 5.2-litre V10 engine that churns out 600bhp and takes the attributes that are in the DNA of every Lamborghini to the next (eccentric) level.
The design is sharply distinguished by a muscular structure with alternating open and solid areas, and the profile suggests the stylised silhouette of a bull about to charge.
The car's aeronautical influence is clearly evident in the headlight system while the aeronautical inspiration is also evident in the body made of lightweight materials such as carbon fibre and aluminium.
The cockpit is conceived as a removable accessory which allows the driver to be insulated and protected from external elements.