Meet the Rezvani Beast - a new extreme high-performance roadster
Boutique American exotic car coach builder - Rezvani - unveiled the 'Beast' with design consultation by renowned and award winning automotive architect Samir Sadikhov - known for his projects such as the Ferrari Xezri and Aston Martin DBC concepts.
Born on the track and designed for the road, the Rezvani Beast gives new meaning to the lightweight, high performance sports car with striking styling. Thanks to its Ariel Atom underpinnings, the Rezvani Beast is also available as an upgrade to owners of the current Ariel Atom track car.
Beginning at the low-friction front fascia, the body lines extend out to create a streamlined appearance. Paired to angular rear panels, air flows over the car to provide maximum downforce at high speeds.
From a six-speed manual transmission, to a rear-wheel drive layout, every inch of Beast is built with the driver in mind - raw, pure, and powerful. The Beast will also feature a fully removable windshield and a roll cage.
Tipping the scales at just 703kg kerb weight, the Beast 500 can sprint from nought to century mark in 2.7 seconds powered by a 2.4-litre supercharged mid-mounted engine with up to 500bhp. The Beast 300 with 315bhp, weighs 666kg, and can hit the same mark in 2.9 seconds. Both engines are prepared by Ariel Atom specialists, DDM Works of South Carolina.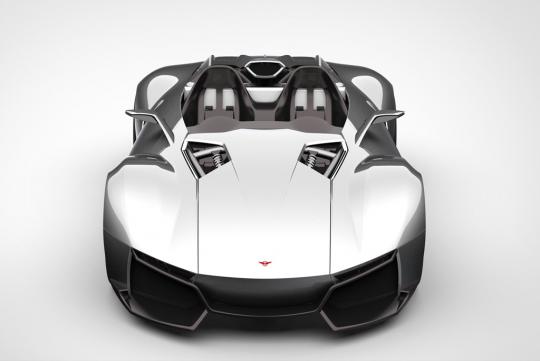 Each car is made to order and delivery time is typically three to five months, depending on options and personalisation.