Stamford Tyres & Sonax Car Clinic
MyCarForum held its second car clinic in conjunction with Stamford Tyres and Sonax over the last Sunday.
Close to 40 MCF members turned up in the early morning to attend the event held at Stamford Tyres' Headquarters at 19 Lok Yang Way.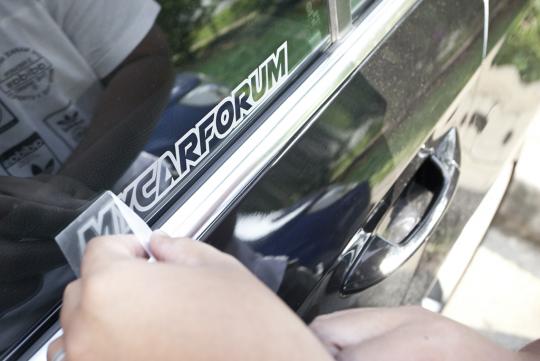 The cars present were 'dolled up' with MCF stickers.
Members meanwhile enjoy a quick breakfast courtesy of the event organiser.
The headquarters is also home to two storeys of retail space, with a wide range of aftermarket automotive accessories to choose from.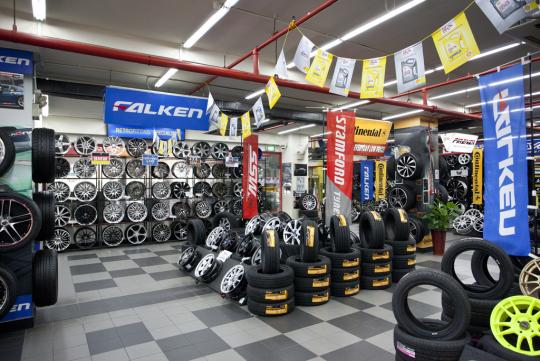 The array of rims on display had a dazzling effect on members, especially those with a soft spot for aftermarket accessories.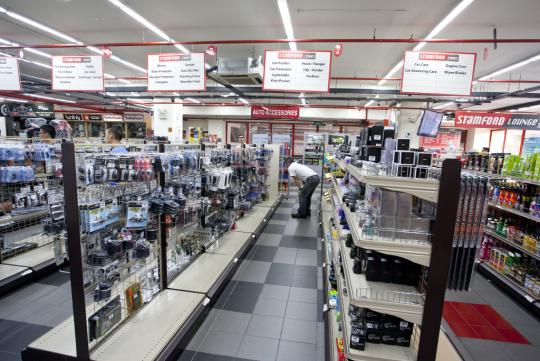 Members' rides were also treated to a free replacement of spark plugs and windscreen wipers.
No prize for guessing which car this lovely 'heart' belongs to.
An ice-breaking game got the event started. Participants were asked candid questions to keep the mood casual and cheerful.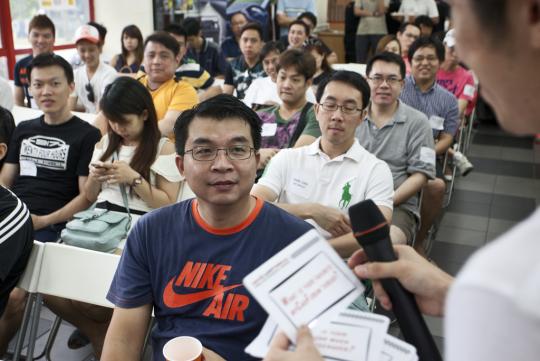 A representative from Continental Tyres then gave a product presentation highlighting the features of the firm's new models. The simple presentation also gave members a deeper understanding of how desirable characteristics of a tyre are achieved through the use of different materials and the design of the tyre's threads.
Three lucky MCF members walked away with a new set of Continental Tyres from the lucky draw too!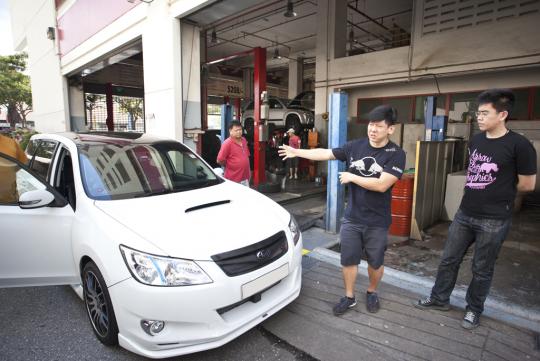 Last but not least, Davin from Sonax giving the members a quick demonstration of a proper car wash, wax and paint protection.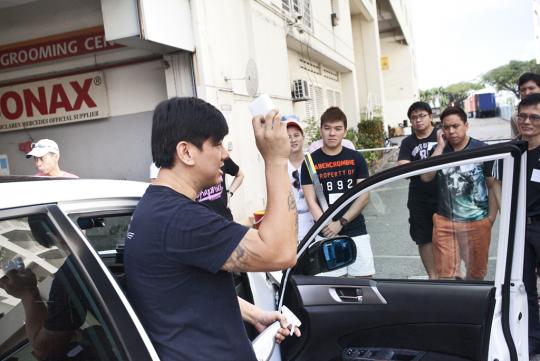 Car owners are advised to use a 'three-pail rule' to minimise the occurrence of swirl marks on the car's paintwork. Although this technique may not totally prevent any damage, it can substantially reduce the chances of scratch marks on the paintwork.
While many car owners have opt for resin or glass type paint protection, Davin explained that the gloss achieved with such methods is one notch below conventional car wax or polish. However, the tropical climate in Singapore means that conventional car wax will last only up to two months.
Davin also presented a new product from Sonax - XTREME Protect+Shine - which acts as a paint sealant. The sealant can last up to six months. The audience were impressed with the immediate effect of Sonax products on the paintwork, such as enhanced paint gloss and minimal water retention on the paint surface. This in turn will help to keep the car's bodywork clean over a longer period of time.
The event concluded after Davin's demonstration, with elated faces and more often than not, questions on when the next MCF event will be held.