Nissan electrifies Le Mans
Entry posted by Nic_low ·
2,301 views
At the recent 24 Hours of Le Mans, Nissan's EV racer - the ZEOD RC - hit a top speed of 300km/h on the Mulsanne Straight. This is the fastest speed recorded by an electric vehicle at the circuit.
The Japanese automaker has high hopes to return to Le Mans, which is often regarded as the top tier of endurance racing in the world.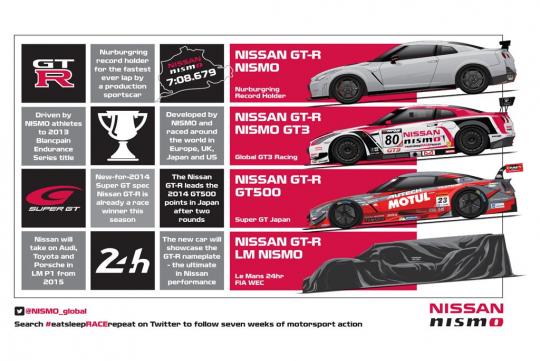 Plans are underway to develop a LMP1 car to take on the likes of Audi, Porsche and Toyota. Paying homage to the marque's halo sports car - the Nissan GT-R -the new race car will be named GT-R LM NISMO. Well, before things get spiced up with Toyota, Nissan, Porsche and Audi competing at Le Mans, we take a look at one of the most recent features on the ZEOD RC - Nissan's Smart Mirror System.